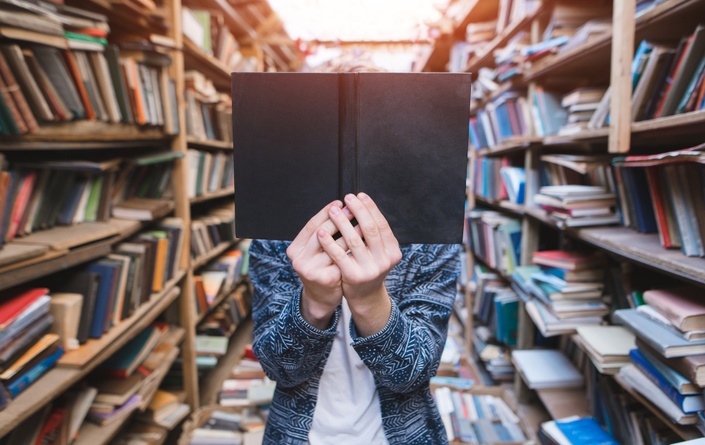 Book Design & Marketing Templates to Launch Your Bestseller
How to design, publish and market bookstore-quality books on a shoestring budget
Watch Promo

ATTENTION: WRITERS & AUTHORS WHO WANT TO SELF-PUBLISH A BESTSELLER... WITHOUT THE HEADACHE OF DEALING WITH A BOOK DESIGNER

Most authors fall victim to predatory author presses, because publishing a book can seem overwhelming and there are so many services. But the truth is, all you need to publish is a great cover and a cleanly formatted book.
Previously, indie authors on a budget couldn't compete against authors with deep pockets hiring the best designers, but that's all changed recently.

Trying to create a perfect cover in the past, was a challenge, because even if you found the perfect stock photo or illustration, or even had the funds to hire a professional illustrator, you still needed a cover designer to add text and put it all together. Many authors cut corners, choosing to DIY their covers anyway, but that is usually a quick way to completely kill book sales.

Challenges of cover design:
😩 Frustrating to communicate your vision, when the picture is so clear in your head but you don't have the tools or budget to get it made professionally.

💰 Expensive to hire out, and you may end up with a costly cover that doesn't sell books and need a redesign later.

🤬 Difficult to find great stock art or images that haven't already been used by someone else in your genre; which leaves paying a ton for custom illustration or photography.


But not any more!
I've spent ten years putting out templates and tutorials to help authors self-publish on a budget, and my resources have gotten over 3 million views. I'm pretty well-known in the publishing community for free tools authors love.

But secretly I've been working on some brand new tools, and you can sneak in early (at a discount!) with this bundle on self-publishing and book design.

Not only will it teach you some "cover design secrets" publishers use to manipulate readers into buying books, it'll give you the confidence to design and format your own books, and make publishing fun and easy.

I'll even give you some starter templates you can use to skip the learning curve and make your book more professional, so you can easily design a professional book that will attract your audience.
Take the hassle out of book design.

Just choose one of our customizable templates, add your image, change the text and save it – it's already the perfect size for your ebook. You can also use our 3D book mockup generator and promotional graphic templates for stunning pictures to share on social media, for maximum visibility.
A well-designed book can double your book reviews and cut your marketing budget in half.
It'll encourage viral shares and instantly make the right readers eager to pick it up.

95% of what people consider "book marketing" actually happens before you publish.
It's the branding, packaging and positioning that makes the biggest difference in a book's performance. If you're not a designer, you're bound to make critical newbie mistakes (and professional book design can be prohibitively expensive.) Your book design is crucial to your book's success. Don't take chances with yours.
A poorly designed book will get you blacklisted from bookstores and be rejected by readers before they even know what it's about. Shoddy book design will ruin your first (and only) impression. Instead of a calling card, it'll become a visual assault and have readers clawing at their eyes (not good).
If readers don't pick up (or click) your book because the cover doesn't appeal to them, they'll never read a single word of your story!

But I have good news - now there's an easier way to make great looking books, without any fancy software or design skills. Grab this bundle of book design and publishing courses, and get everything you need to DIY your book design.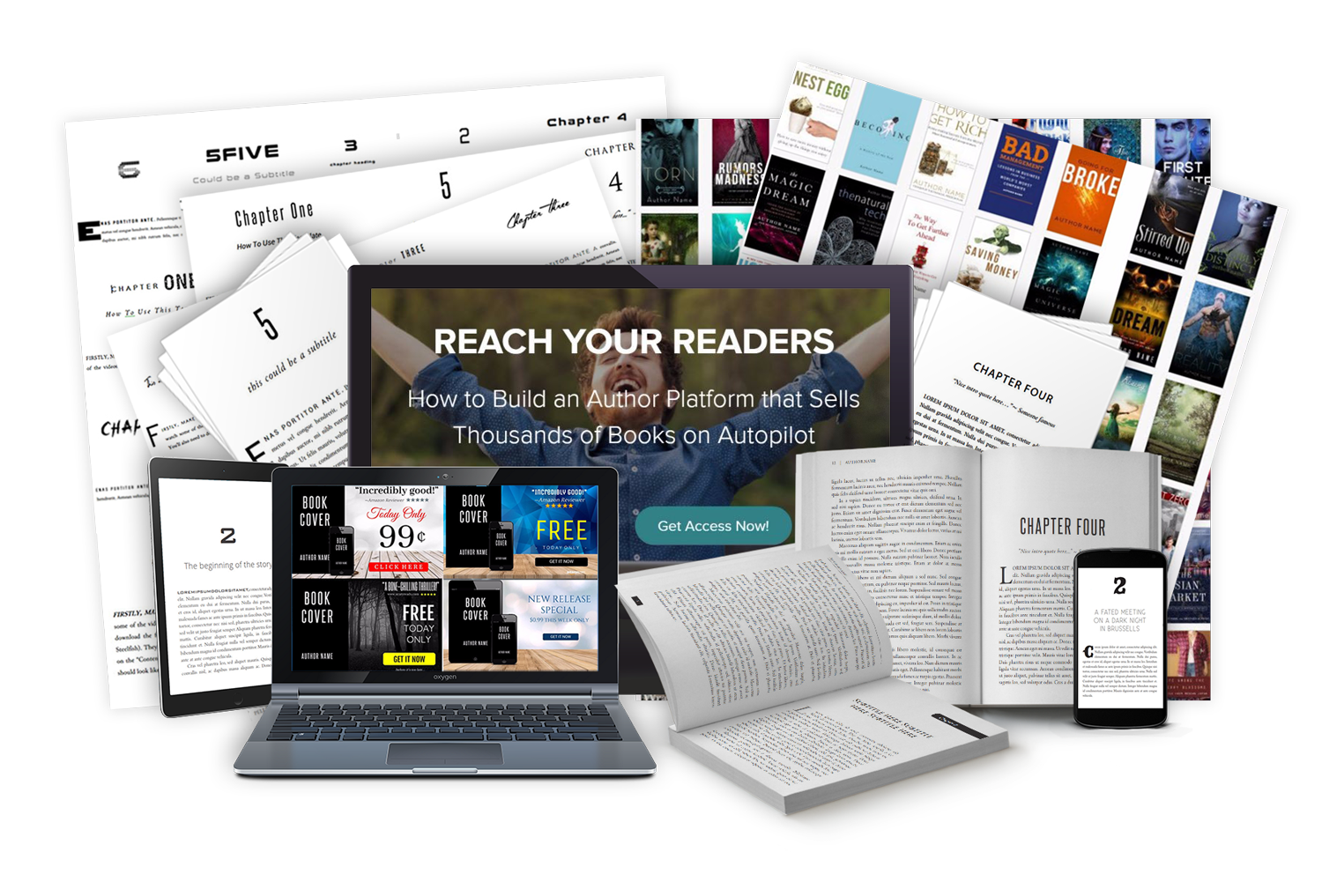 Want in already? Great, click the button below. If not, keep reading to see what's included.
Bestselling book design on a shoestring budget
With these templates and resources you can quickly...
★ Design a cover that sells
★ Easily avoid common design mistakes
★ Create professional looking books
★ Choose the perfect font for your genre
★ Format your book for print and ebook
★ Create a cool branded author look with personalized graphics
★ Make social media graphics that stand out and sell books
★ Market your book like a professional
★ Save thousands on book design if you publish often
They're easy to customize, because all the hard work has already been done for you!
So if you've always dreamed of becoming a bestselling author and retiring on a beach under a palm tree, and don't want to waste time banging your head against the keyboard trying to figure this stuff out on your own… this is your chance to level-up quickly.


What's included...
#1: BOOK FORMATTING TEMPLATES

Want your book to stand out, attract readers and sell more copies? These book formatting templates have over 100 options to make your book beautifully unique, a package of genre-specific templates, and a whole new video series on book formatting that's more in-depth and easier to follow. These templates will help you format your book for print and ebook, and give you total control, so you don't have to ask a designer every time you need to make simple changes to your book.

Here's a quick video on the formatting steps you'll learn - you can start from scratch or save time with our pre-formatted templates! PS. These are all Word and Indesign templates. There are better book formatting tools available, but they're more expensive.
#2: COVER DESIGN TEMPLATES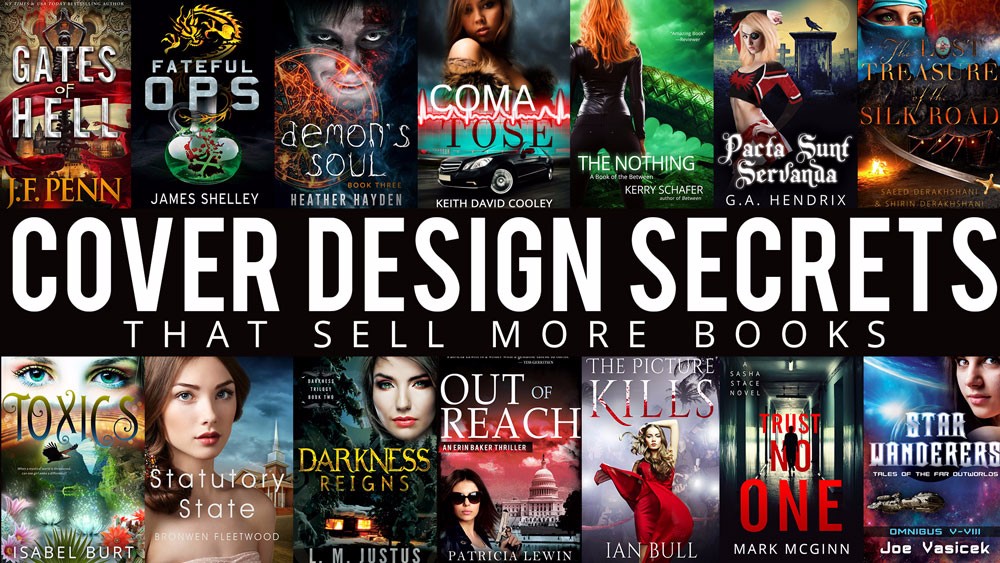 My package of
DIY book cover templates
and companion course will help you get a cover that sells. Discover the untold secrets to designing your own book covers - that helped triple my ebook sales…
almost overnight.
I'll also explain the amateur design mistakes you need to avoid (every author makes mistake #3).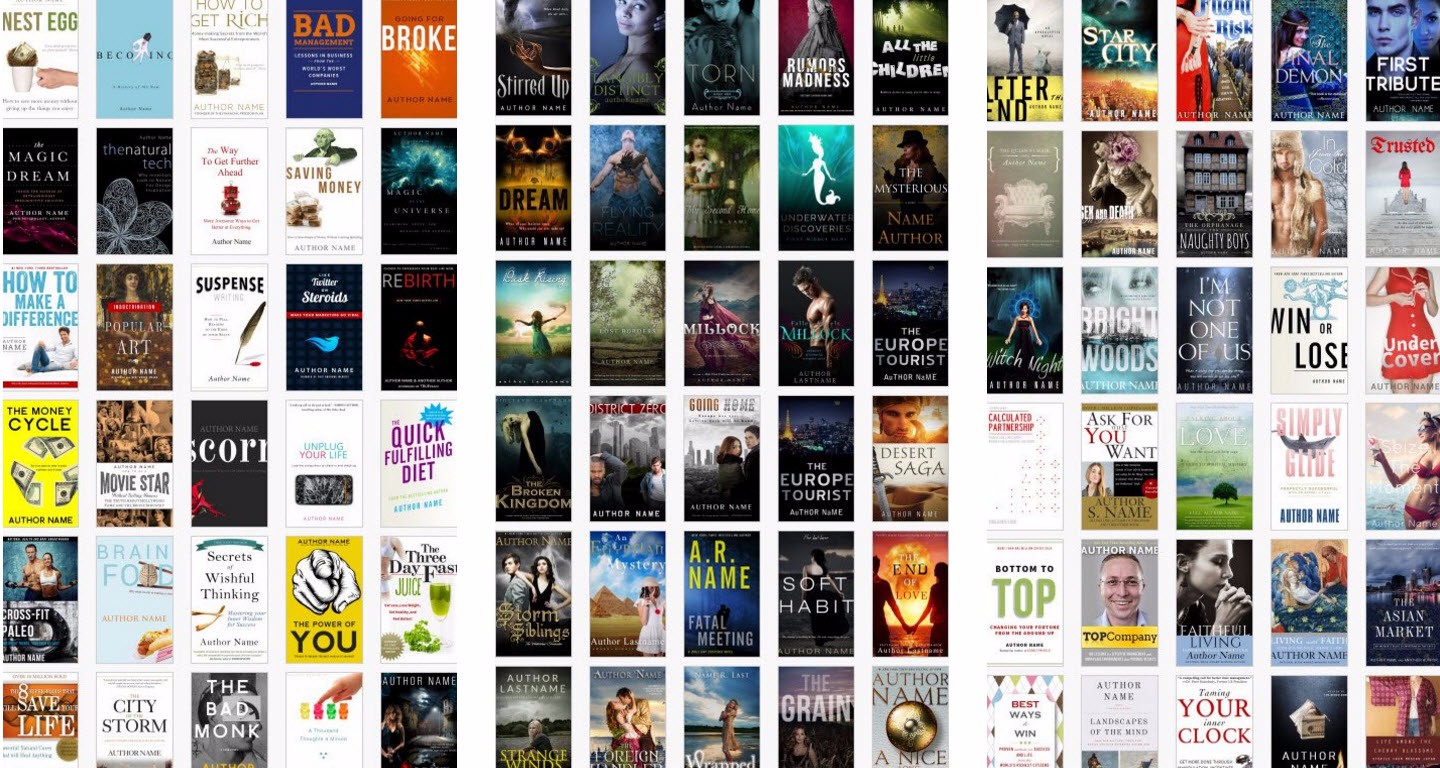 These templates were made in Microsoft Word (crazy, right?). The idea was to use a software most authors already have on their computer. They aren't a perfect solution, but they have helped hundreds of authors create a cover they're proud of. Travel writer Gabi Logan used my templates to create her book, and look how great it turned out! Author Femi Oyewopo also sent me some pictures of a business book he published recently using my templates.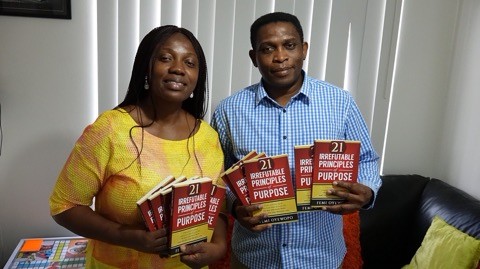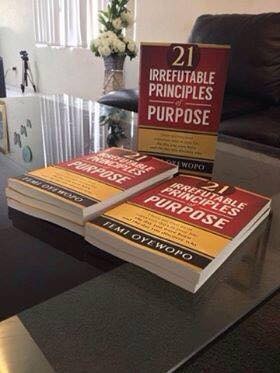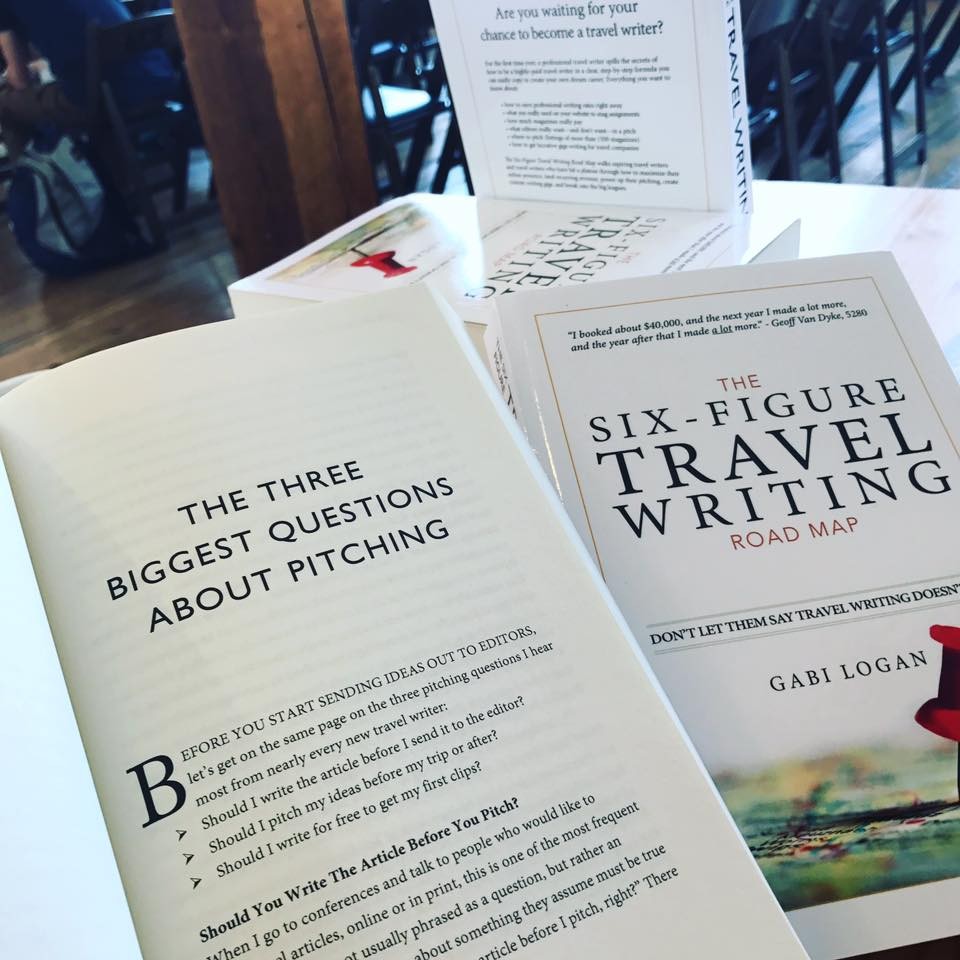 These templates are not premade covers - they are training wheels to get you started, but should not be used "as-is." You'll still need to find your own art or photographs. For years I've wanted to create something even better, so I'm building an online cover design tool as well; it's not ready yet, but when it launches I'll build a new round of templates you can access.
Here's a sample video that shos how to make a fiction book cover in Microsoft Word. The course videos are even better and come with dozens of premade cover templates for a wide range of genres.


New templates coming soon!
OK so here's the cool stuff... I've spent at least 7 years and about $25K trying to build an online cover design tool, and it's finally almost finished. This will let me make amazing cover design templates, much better than what I could do in MS Word, but with a free online cover design tool so you can just open a template and make changes.
I'll be selling each genre package individually once they're all ready, and the total costs will be over $1000 - but I always planned to give everything to the people who bought (even years) earlier, because I've been talking about it so long. So in this course bundle, not only do you get all the original stuff, but you'll automatically be grandfathered in to all the exciting new tools I'll be launching over the next year.

Quick rant: all graphic design tools, even Canva, can't handle really complex designs, like what you need for a great scifi or fantasy cover, because you need to learn to blend images and photomanipulation. Also, photoshop is expensive and hard to learn. My tool has everything you need to make really masterful covers, and I'll be making a ton of templates with pre-built fonts and text effects.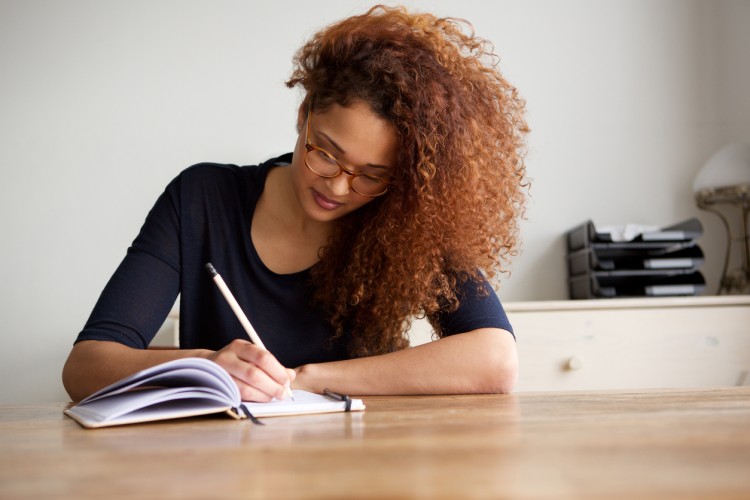 "I just wanted to say thank you. The content you put out all the time is incredibly generous, and I wouldn't be where I am today without having learned how to make a cover in Microsoft Word with one of your tutorials!"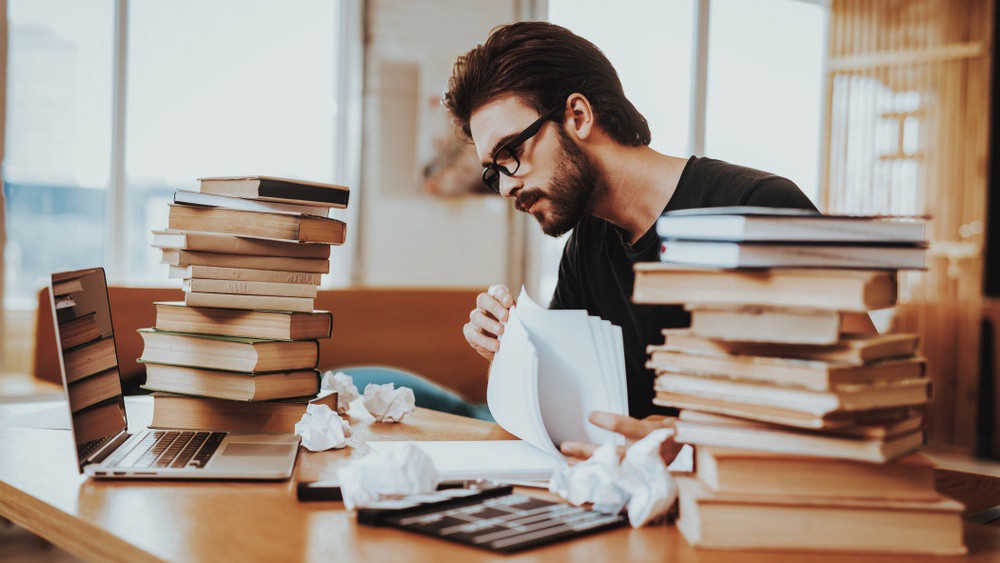 "Don't ever take me off your email list. You are helping me tremendously with all the info on your website and videos. If it wasn't for your help, It would have been impossible for me to self-publish my first book. Thanks so much!"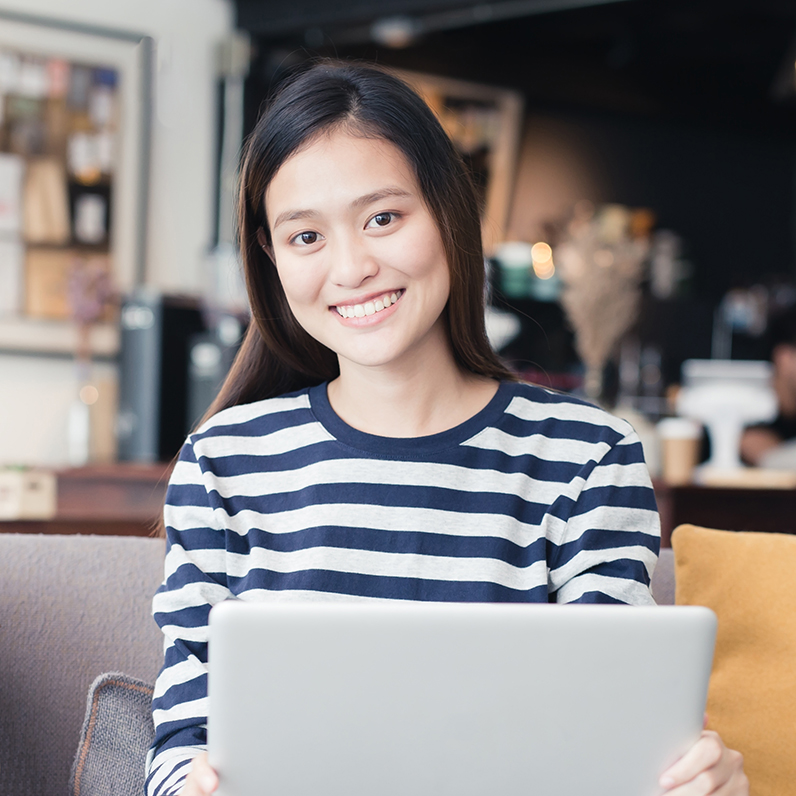 "I'm a longtime follower; you helped me sell tens of thousands of copies of my debut self-published trilogy. So firstly, thank you for being a wealth of knowledge and inspiration."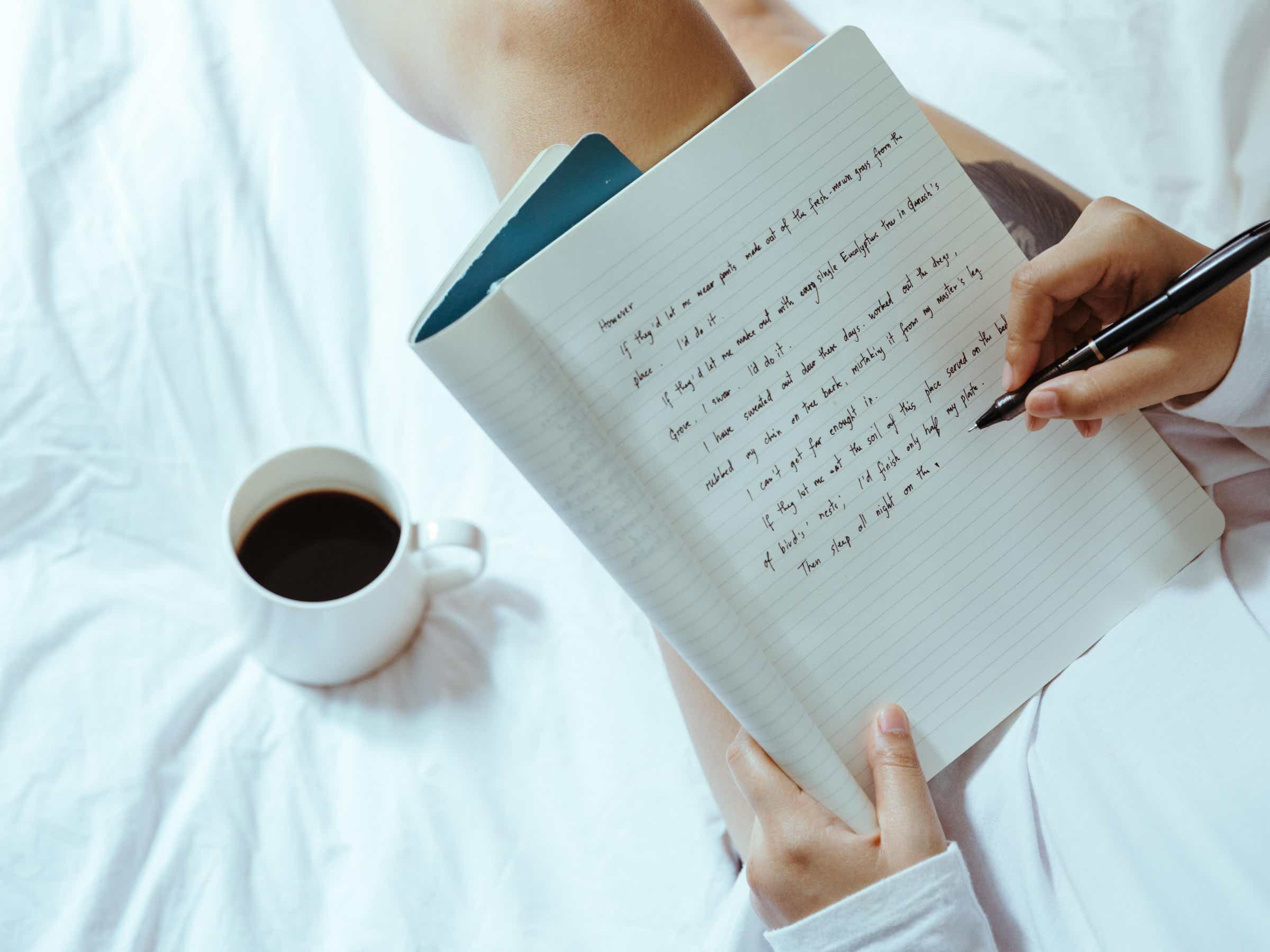 "I just wanted to thank you for your amazing videos, they have helped me immensely. Your voice is so calm, so kind and ENCOURAGING, and I have learned so much from you. Following your advice, my book reached the top 100 in paid Kindle books overall, it was number 84 I believe or something, which I'm so grateful for."
#3: 3D GRAPHICS FOR ONLINE PROMOTION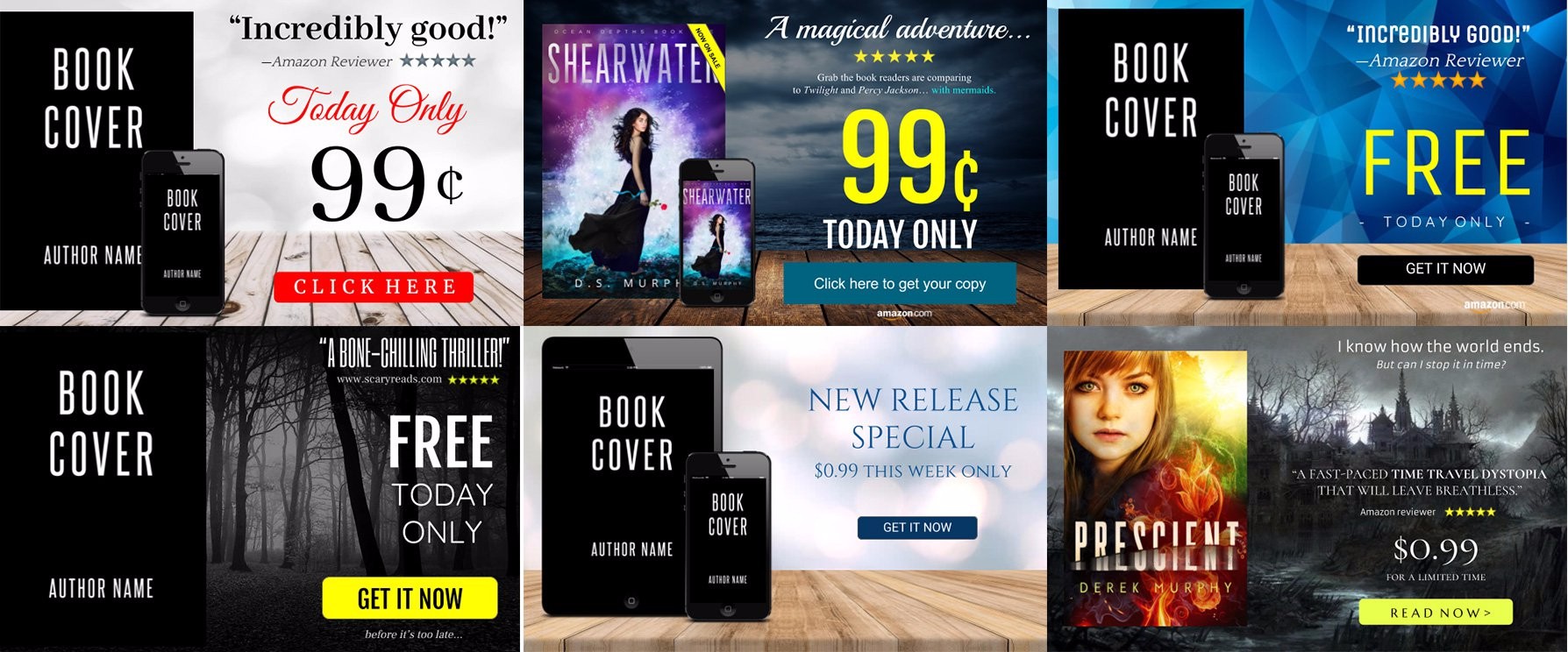 You only get one first impression. Make it count with my book marketing graphics and 3D mockups. Using these for your book launch or discount deal will dramatically improve conversions, and get more likes and shares on social media.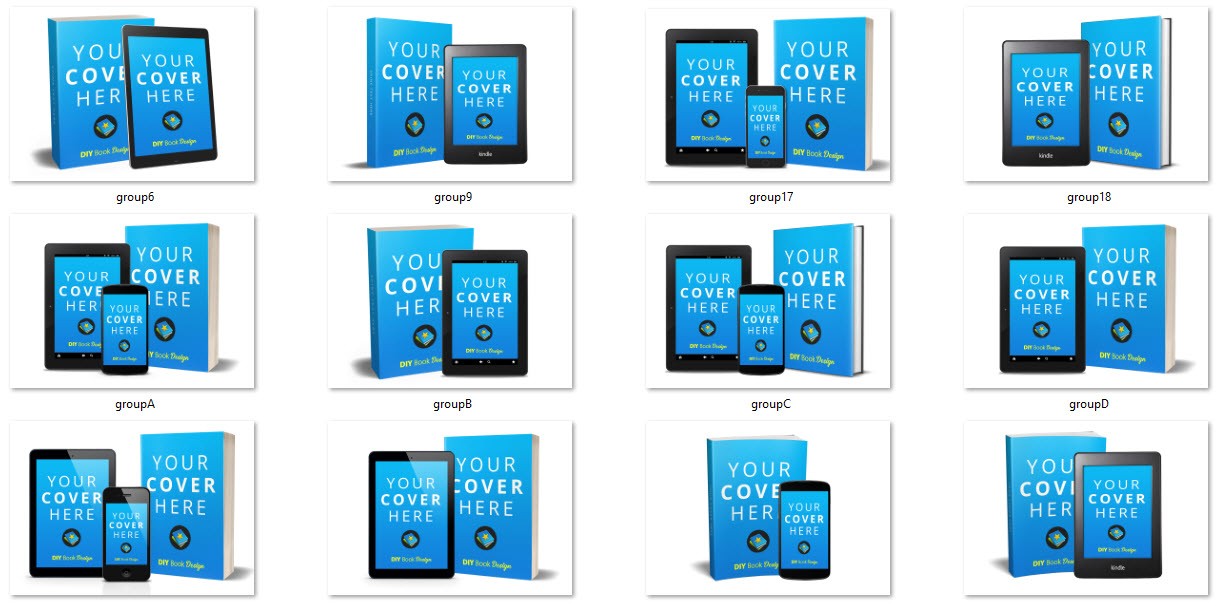 Brand new templates for social media marketing, featured blog images, branded platforms, new release countdowns, teasers and more!
Once my new cover design tool is done, I'll be making branded templates for everything an author needs to promote their book. These will make it super easy to make promotional graphics you can edit and update anytime. And this deal includes
lifetime access
so you never need to pay for promo images or book design again.
The fastest, easiest and least painful way to design and publish bestselling books
Is this massive package more than you need, and a little disorganized? Yes. But it's also the best deal on the internet - some people are charging just as much for just one single individual template - or hundreds of dollars just for video tutorials on book design.
Plus, most book design templates or premade covers aren't made by actual book designers, who know what it actually takes to design books that attract readers, earn more book reviews, and sell on autopilot.

🚫 YOU WON'T NEED TO HIRE A BOOK DESIGNER OR SHELL OUT FOR A VANITY PRESS WHO CHARGES TOO MUCH FOR TERRIBLE DESIGN AND DOES NOTHING TO HELP YOU MARKET YOUR BOOK.
👉 Instead, you'll learn how to self-publish profitably and start earning fast, by taking control of your own publishing business and learning how to cut costs while maximizing quality and value (so you don't look like an amateur.)


This program will be increasing to $497 soon but NOT FOR YOU. Right now you can snag the deal and get grandfathered into all the new materials and bonuses, so you never have to pay the full price.

Professional book formatting and cover design will cost hundreds of dollars
per book.
Plus you'll be giving up control to a designer who may not get your vision, then have to wait around for changes and updates. The best designers are booked out months in advance. Sign up today and get the skills and resources you need to publish a bestseller.
PS. Curious about AI art? I'll show you how to use it to grow your author business.
★ QUICK ACTION BONUS ★
SPECIAL BONUS: BOOK MARKETING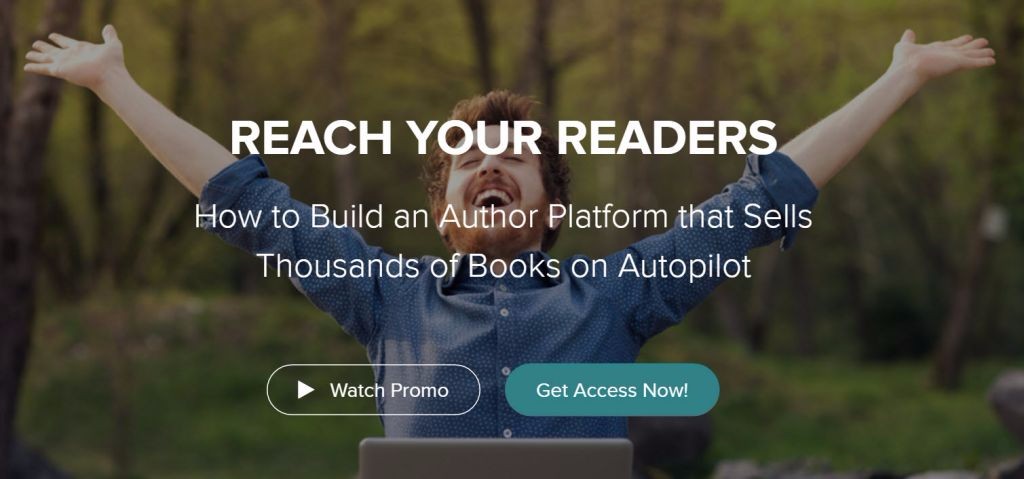 If your book is invisible, it won't matter how good it looks.
If you're going to design your own book, my video tutorials and design templates will help you avoid the critical mistakes that will destroy sales. But even if you do everything right, you'll still need to get your book in front of the right readers!
Most authors publish first and try to build a platform later, and have no idea how to get reviews or keep their book selling long-term. I want to help you market your books and reach your readers, so I'm including my $297 course on book marketing here as a limited time bonus.
★ How to get massive amounts of FREE publicity and visibility
★ The weird process I use to make sure there's massive demand for my book
★ How I built an email list of 8500 readers BEFORE I published my first book
★ How to get long term, evergreen traffic and put your sales on autopilot
★ Keyword research to make sure there's massive demand for my book
★ How to build an author website and what to blog about
★ How to get 100+ book reviews in less than a week
★ Why book marketing is a waste of time (unless you do this)
★ How to EASILY launch a book to #1 bestseller, without

Reach Your Readers is my first course, so it's a little rough, but there's tons of specific tips you won't find anywhere else. Click to view the course content.
Originally $297 - yours free if you sign up today!
To recap, you'll get everything you need to...
★ Get your book to market faster, without the headache
★ Look like a bestselling author and eliminate the guesswork
★ Avoid amateur book design mistakes that will make your book look unprofessional
★ Save money by formatting and designing your own books
★ Create stunning graphics for online promotion
★ Learn how to build an author platform that runs on autopilot
★ Build a following of loyal readers who leave rave reviews
★ Keep your book selling long term without spending all day marketing
With Book Design Basics, you don't have to study design for years or buy expensive and complicated software.
Instead, I've done all the work for you – making it easy to apply basic book design principles for your book so you can reach more readers in an easy and effective way. Most importantly, covers that attract your ideal audience will significantly reduce your marketing budget, while BOOSTING your book sales.

In as little as a few days, you'll have your book professionally designed and uploaded to Amazon, and you can be proud knowing you did it all yourself.
Imagine handing your book to friends and have them swoon at the amazing design... that you did yourself!


DISCLAIMER: I was a professional cover designer for years, and most of my friends are still in the business. I'm not at all saying cover designers aren't worth it. The thing is, the good ones charge their worth and make great art - but they're often overbooked. In *many* cases, a pro designer will be a good use of funds because your cover is the most important thing, and professional designers (hopefully) know what's selling your genre. The big danger of DIY is that you can make exactly what you want, even if it's not what will sell your book. And a book is not always a good investment, so even if you're *sure* your book will sell millions, be cautious about over-investing.

My DIY templates and tutorials are meant to help those who choose self-design, for whatever reason, can get a passably decent cover at a great price. They are a step-up from doing it alone from scratch, but not meant as a complete replacement for professional cover design. Also, all the art and images included in my templates aren't meant to be published as-is. These are just guides to help you build your own covers fast, but I'll point you towards resources to find the best stock art and illustrations, or even AI art if you embrace that particularly path.

Imagine the sense of pride and excitement you'll have when your book gets hits multiple best-seller lists, gets dozens of rave reviews, and adds a steady stream of passive income to your bank account. You'll finally have the freedom to spend time with friends and family, doing the things you love - like writing! You may even decide to publish a few more books, and that's when these book design templates will come in handy!
You can relax knowing you're fully covered by our 30 Day Money Back Giveaway, so you have nothing to lose by giving it a try today. You'll get download instructions in minutes, and can start designing your own covers immediately. Don't forget you'll also get my $297 course on book marketing for free - but only if you take advantage of this limited-time offer.


FLASH ACTION BONUSES!
This is already a limited time deal, but I've added my $297 book marketing course, a course on building your email list, and my self-editing and writing resources. But buy quick because they'll be gone soon.

Courses Included with Purchase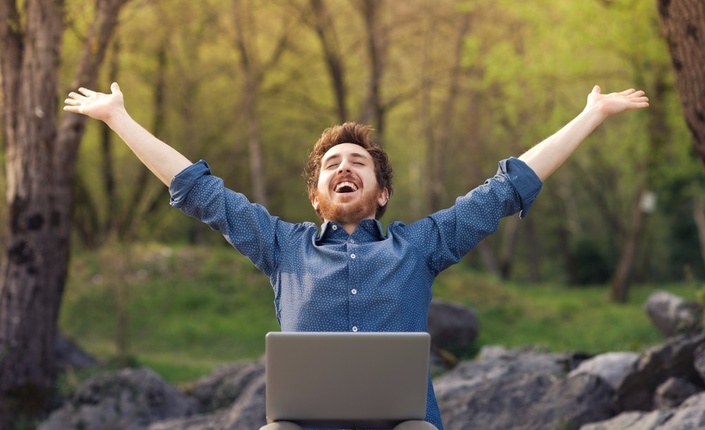 REACH YOUR READERS (Original)
How to Build an Author Platform that Sells Thousands of Books on Autopilot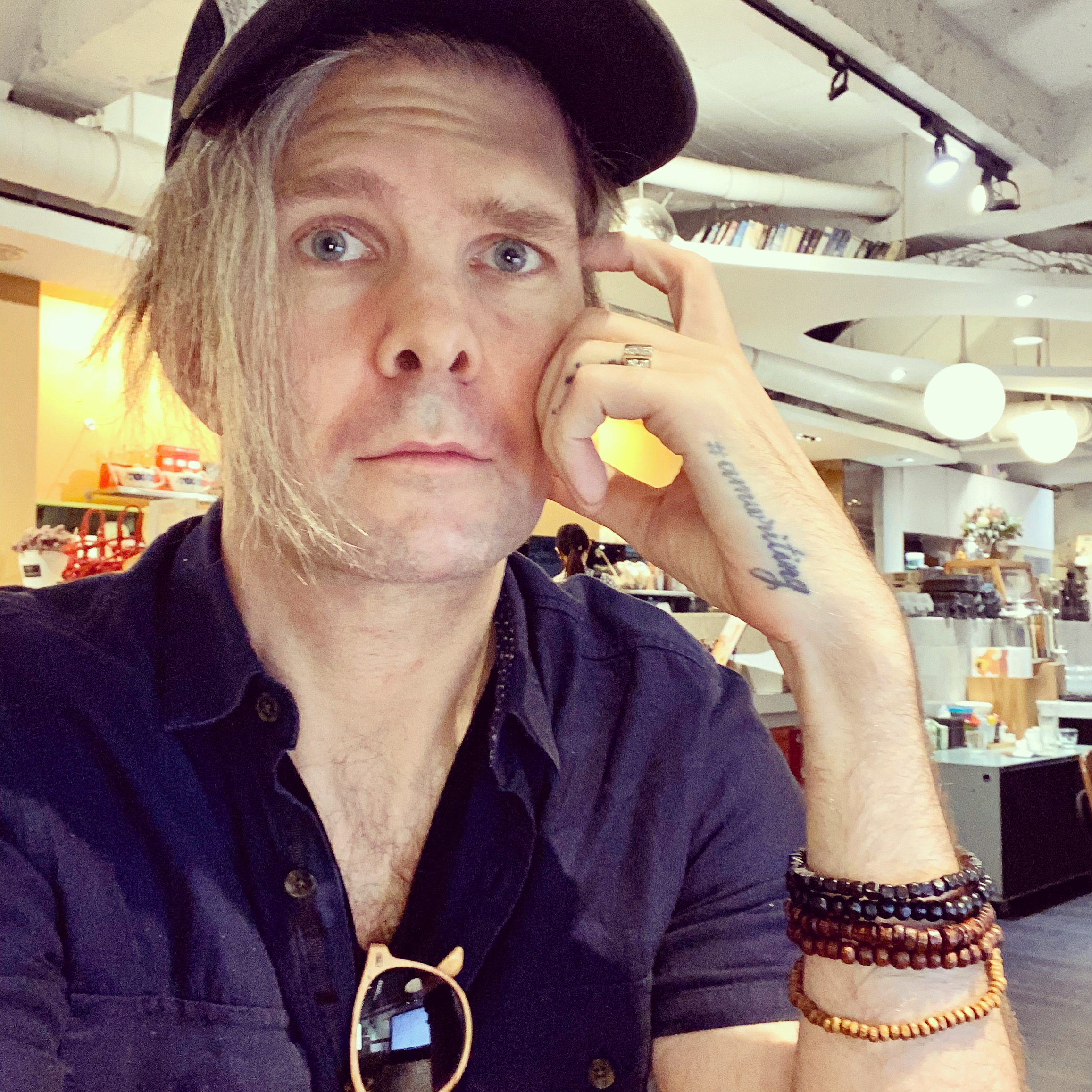 $297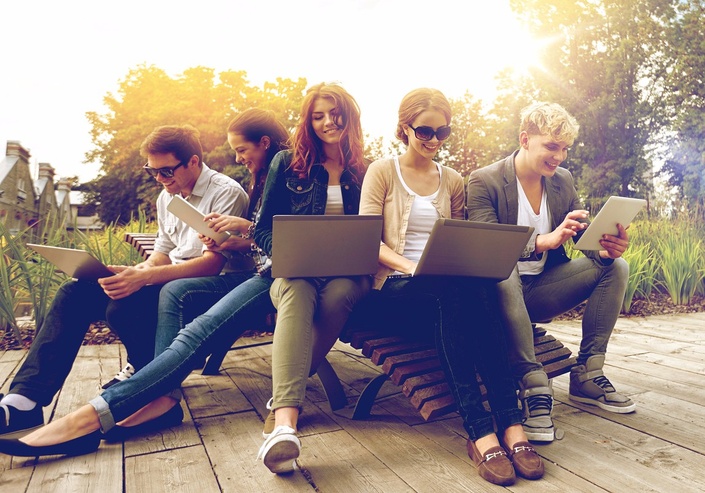 Reader Seduction (Your First 1000 Fans)
Powerful list building strategies and an exclusive book giveaway tool that will help you reach your first 1000 email subscribers FAST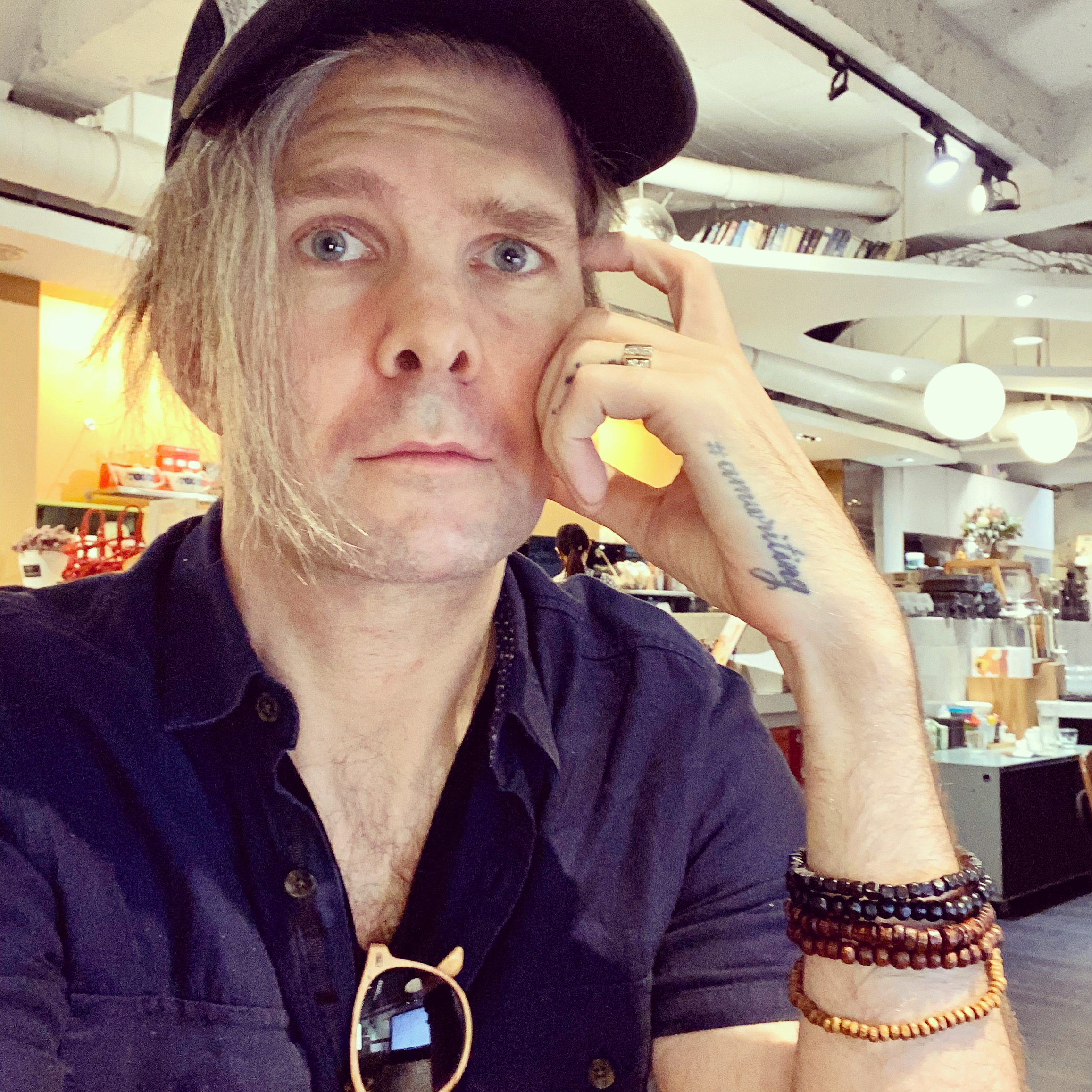 $197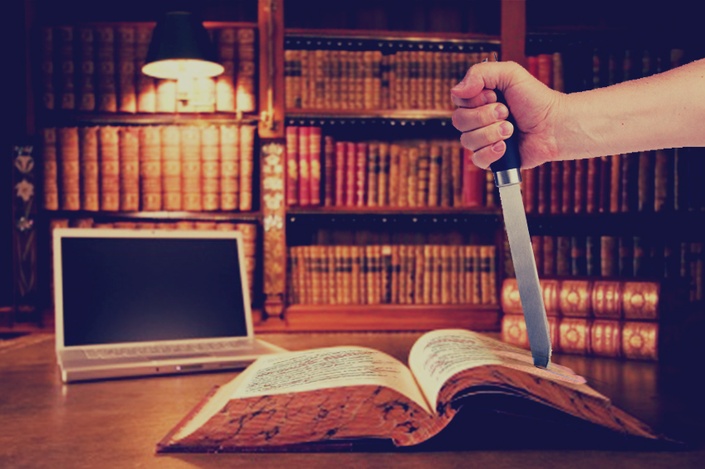 How to Self-Edit Your Book
Avoid Common Writing Mistakes and Fix Your Book Before You Publish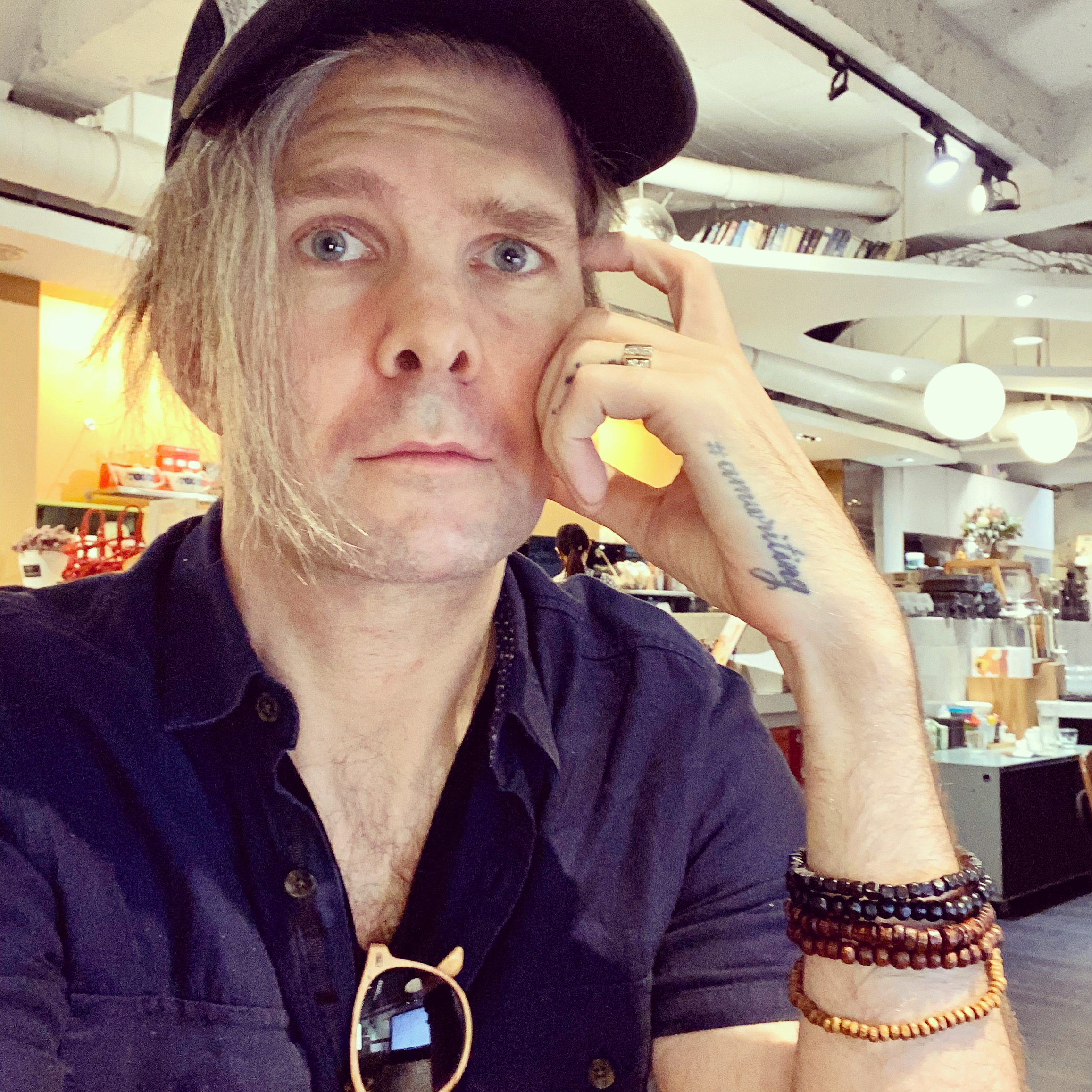 FREE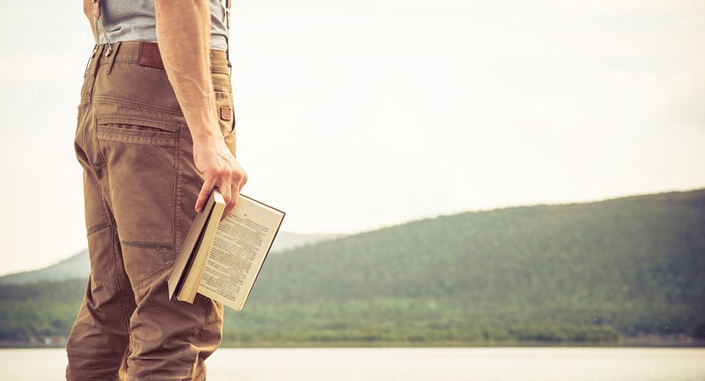 DIY Book Formatting for Print and Ebook
Includes Word and InDesign Templates!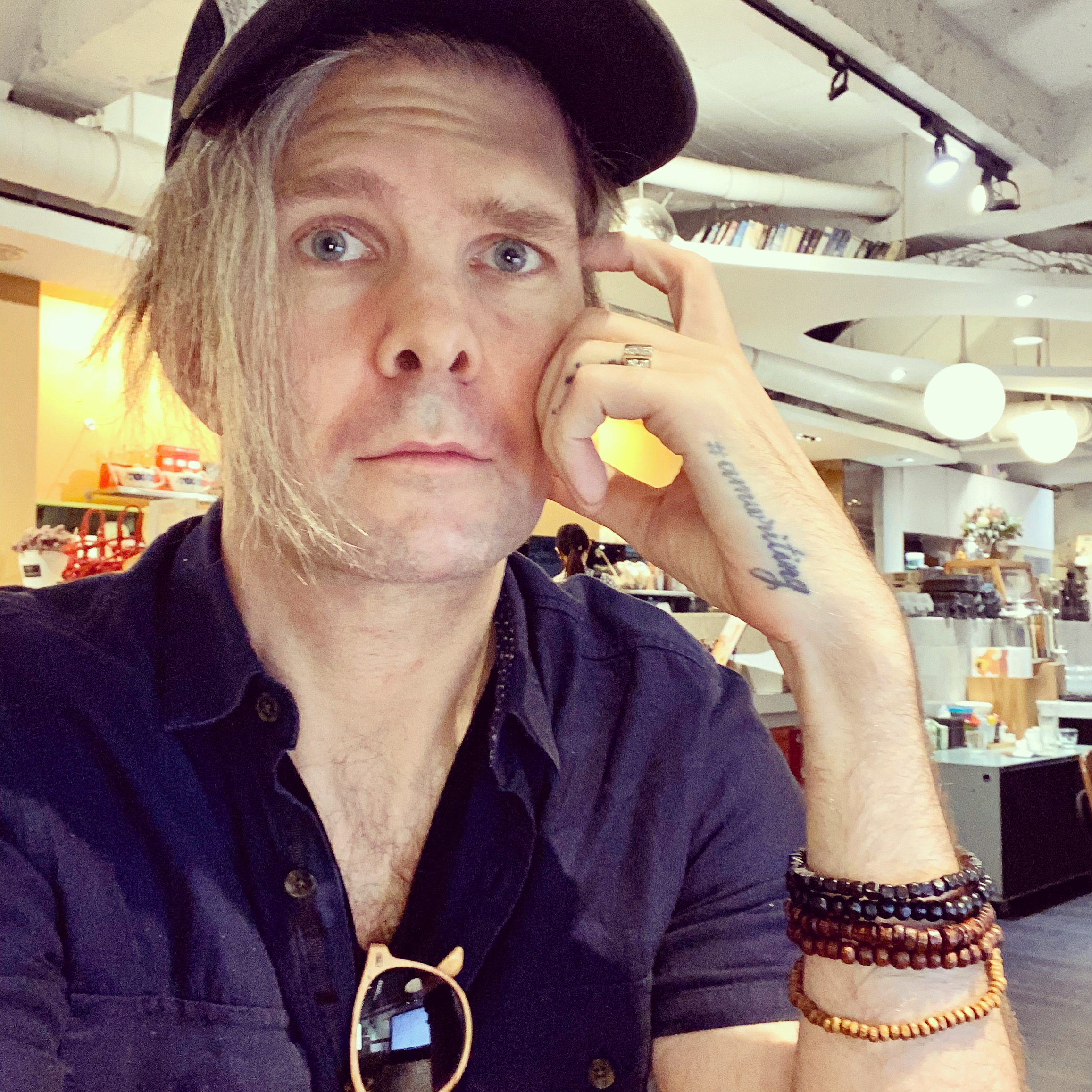 $47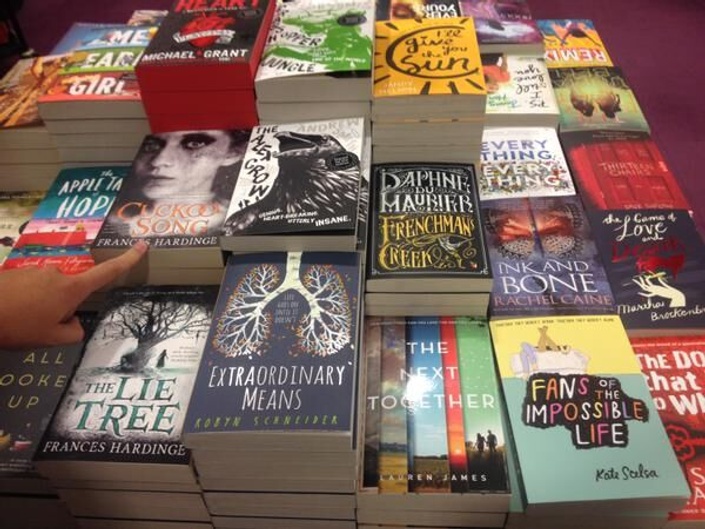 Cover Design Secrets that Sell
Includes Book Design Templates!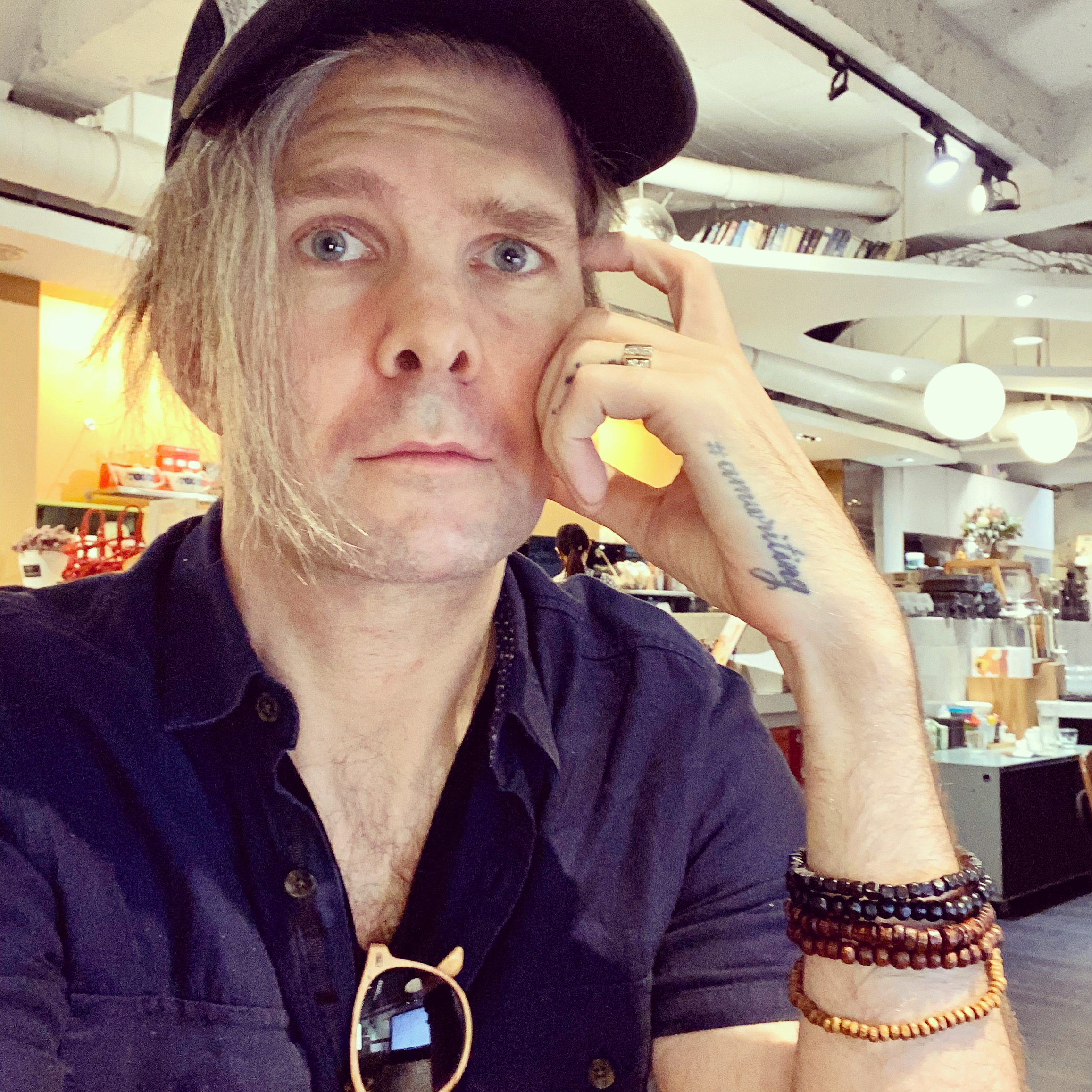 $87
Original Price: $628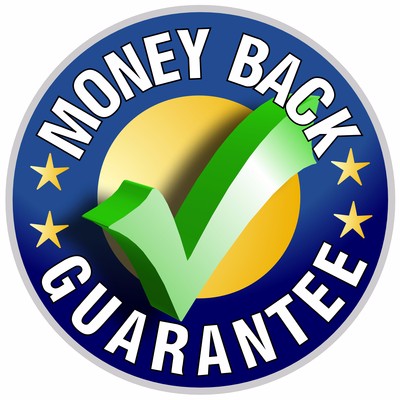 100% Money-back guarantee
Take a look inside. If you're not blown away by the amount of resources I've provided, or if you can't get my templates to work for you, let me know and I'll personally refund 100% of your money. No questions, no hassles, just your money back with genuine thanks for taking a look. And you can even keep the $297 bonus course on book marketing.
25,000 Copies Sold…
"Thanks Derek! Your tutorials have steered me through some tricky processes. It can be a steep and intimidating learning curve. I'm well past 25,000 copies sold and have 260+ reviews on Amazon with 75% of them five star! My success is in no small measure a reflection on your cover design and marketing courses!"
If you want results, just ask Derek…
"I saw results almost right away thanks to Derek's knowledge and sound advice; he was able to identify areas of improvement in my book descriptions, book covers, and my email funnel; after applying his suggested changes, I have reached an average of $2800 income per month from my book sales. This is not due to pure luck, but to his sharp and effective approach to book marketing. I would highly recommend Derek, not only for his knowledge of (and insights in) book marketing but also for his very kind, professional and result-oriented approach; if you want results: just ask Derek for help."
$2,500 a month from writing…
"Hi Derek! I'm at the point where I make over 2.5k a month from my writing, and it all started with you, so you know how special you are to me. I still remember your e-mails when they said All right, let's start making your 1k. Now I'm at double that, and ready to learn more from you."
Amazing Value…
"The content you are offering is amazing. There are SO many others offering similar services, not as in depth as yours, for SOOOO much more money. It's sickening how much they want. 6K 10K etc. Thanks for being reasonable and offering even more. It took me quite a while to find you after viewing MANY others for MANY months who help authors. I chose you because yours is reasonable and chocked full of goodies. Plus it seems like you really want to help people succeed."
I finally feel like I have a plan…
"I was sworn off on "courses," but because you seemed to advertise yours as the anti-course—no magical thinking—I was intrigued and signed up. I just wanted you to know that you've been so valuable to me this past year. I have genuinely learned so much from you. I love that there are no magic buttons or inflated promises—it's just about consistency and making insightful marketing decisions, many of which I hadn't considered until your course. For the first time since I started writing, I really feel like I know how to get there. You made that click for me, and I know that knowledge is what will make all the difference along the way. I can't thank you enough for that. I'm constantly telling my author friends about your courses."
Got Questions?
WILL THIS WORK FOR ME?
I'll be honest, book design and formatting can be complicated, and there is a learning curve. Doing your own book design means you can publish faster, cheaper with more control. But if you just have one book and want it to be successful out of the gate, you might want to look for a professional book designer. However, if you're determined to do it yourself, I GUARANTEE my resources and videos will help you do it right,.
When does the course start and finish?
The course starts now and never ends! It is a completely self-paced online course - you decide when you start and when you finish.
How long do I have access to the course?
How does lifetime access sound? After enrolling, you have unlimited access to this course for as long as you like - across any and all devices you own. You'll also be "grandfathered in" to all the future resources and updates - I'm working on some awesome tools for you!
What if I am unhappy with the course?
We would never want you to be unhappy! If you are unsatisfied with your purchase, contact us in the first 30 days and we will give you a full refund.
Will I have the same cover as another author?
NO - these are templates, not premades. You still need to find your own art and illustration. After you switch the background, your cover will be 100% unique. But even just getting the right text, spacing, and fonts can make a huge impact.
Will these work for print books?
It's possible to make print books with these templates (with a back and spine) but not easy. I'll help as much as I can, but if you get stuck you can hire a cheap designer to finish the job. The front cover is the most important part, and lots of designers will make a spine and back for under $50.
PS. Click the green button to purchase the Epic Book Design Package. As soon as you purchase, you'll instantly gain access to all the resources. When you sign in, you'll see that you also have access to three other courses (this "course" is really just the low-cost bundle packaging them together, so you don't have to buy them 1-by-1.)

The process is extremely simple and you can look forward to finishing your book design and have beautiful print or ebook-ready files ready to upload in just a few hours, whether for Createspace, Kindle or Lightning Source.
You'll get life-time access to this course bundle and all the bonuses (everything I've already made + all the great new stuff I'm working on now). I'll send an email whenever there are new resources for you to check out. If you have any specific issues accessing the material, I'll be happy to help. And if it's not what you're looking for, or doesn't help you publish a beautiful book, I'll refund you 100%.